Lead Advisors
ACCE Lead Advisors are responsible for individual policy areas, and act as a voice for ACCE and as key contacts for CCN officers advising on policy development and advocacy.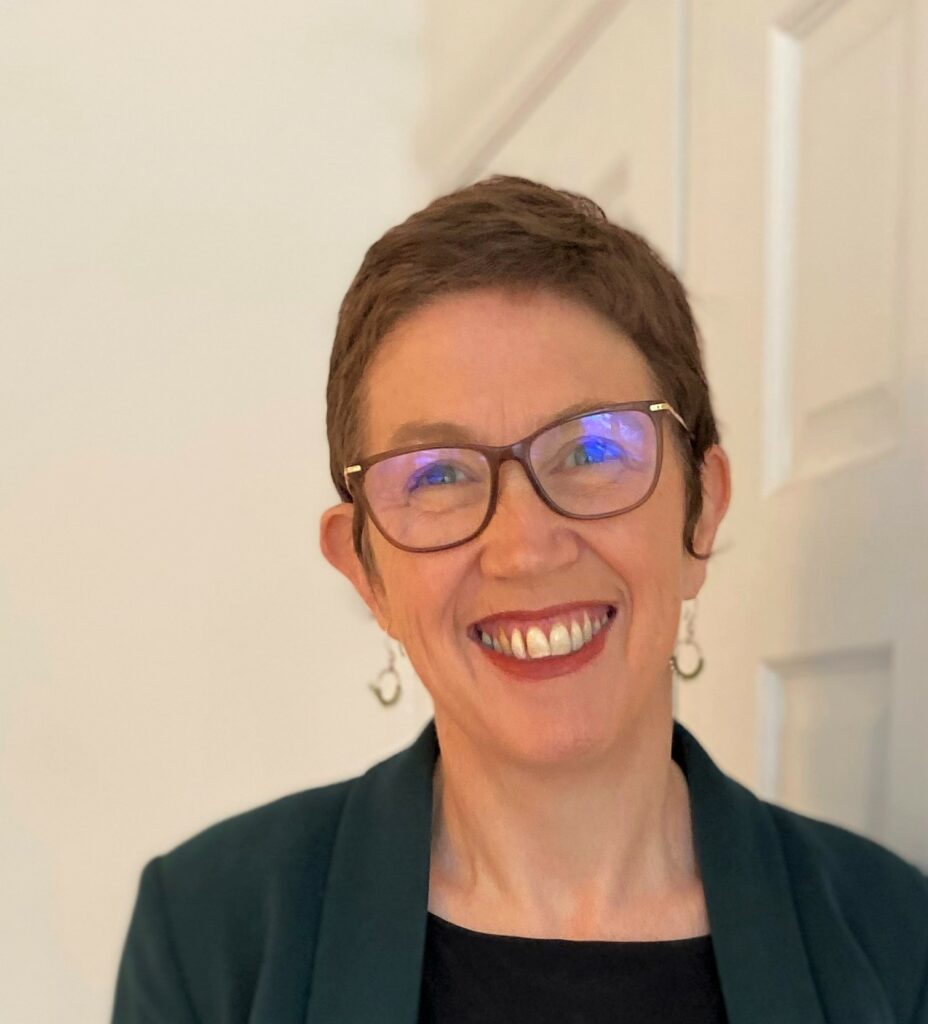 Kate Kennally, Cornwall Council – Lead Adviser for Climate Change
Kate joined Cornwall Council in January 2016 as Chief Executive. With a background in people services, Kate is passionate about improving the life chances of the people of Cornwall through inclusive economic growth and through empowering communities to get involved in the delivery of public services.
Since moving to Cornwall, Kate has accelerated the transformation and improvement of Council services resulting in a reconfiguration of roles and responsibilities within Cornwall, deeper partnerships across the public sector, underpinned through the Council's double devolution approach. Throughout the Covid-19 pandemic, Kate has worked with partner organisations to effectively suppress the virus, whilst welcoming a record number of visitors during the summer season as well as providing trusted guidance and assistance to Cornish residents and businesses.
Kate is determined that Cornwall should be a leader in tackling climate change and improving the Cornish environment and is leading the Council's work to become carbon neutral by 2030, twenty years ahead of the Government's target of 2050.  The climate change plan includes a Forest for Cornwall, powering new homes with alternative energy, and making energy efficiency improvements to existing Council owned housing. Kate has been instrumental in working with Government to develop Spaceport Cornwall, a project between Cornwall Council, The Local Enterprise Partnership, Goonhilly Earth Station Ltd and Virgin Orbit, to provide horizontal satellite launch from Cornwall Airport Newquay by 2022, creating high paid jobs in Cornwall in a globally growing sector. This project will put Cornwall on a global stage, which will support both local growth and the entire UK satellite industry.
Kate is keen to further promote Cornwall to the world through the window of the G7 summit in June 2021, leaving a lasting legacy that will unleash Cornwall's potential to trailblaze natural solutions to the ecological and climate crises facing our planet to benefit future generations.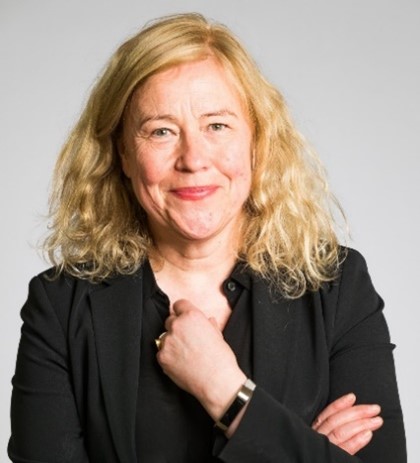 Joanna Killian, Surrey County Council – Lead Adviser for Housing, Planning, and Infrastructure
Joanna started as Chief Executive of Surrey County Council in March 2018.
Prior to this, Joanna worked at KPMG, where she led relationships with local and regional government, advising clients on how they could transform their organisations, and work more innovatively with their customers and citizens.  Joanna worked with top teams to rethink their strategic ambition and agree new approaches to address the challenges and opportunities that the public sector faces, including with a county council, as well as a group of health organisations.
Joanna has more than 30 years' experience in the public sector and has deep experience in delivering transformational change, cost reduction and service improvement.
Joanna joined KPMG in 2015 from Essex County Council, where she was the Chief Executive for nearly 9 years. She is known for her innovative approach to public sector reform and as CEO she implemented, for example, the first social impact bond in local government; developed a community budgets approach to public service delivery; as well as designing creative models to achieve community resilience and social value.
Joanna started her career in social housing and regeneration- she has deep knowledge and expertise in these fields.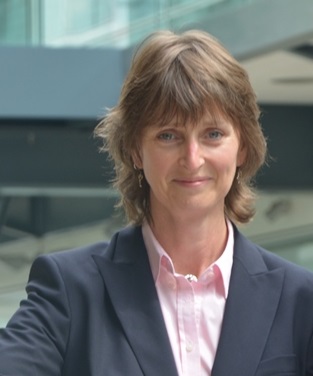 Becky Shaw, East Sussex County Council – Leader Adviser for Leadership and Transformation
Becky Shaw has been the Chief Executive of East Sussex County Council since 2010 and the Chief Executive of West Sussex County Council since 2020. Prior to joining ESCC as Assistant Chief Executive, Becky worked for three London Boroughs in policy and governance roles and latterly in housing at Westminster City Council.
East Sussex has built a strong reputation for robust and open business planning focussed on driving sustainable economic growth, keeping people safe and helping people help themselves. Becky was asked to become Chief Executive of West Sussex County Council in 2020 to drive forward their improvement programme through a new model of peer support between the two councils.  Becky has strong track record of effective partnership working across tiers and sectors with East Sussex leading both Transport for the South East (the regional Sub National Transport Board) and the South East 7 grouping of upper tier councils.  Becky chairs the South East 7 Chief Executive's group, is the South East regional lead for liaison with the Department for Levelling Up, Housing and Communities, the County Council Chief Executives spokesperson for Leadership and Public Service Reform and has previously been the SOLACE policy lead on Leadership and Development.
Becky is a trustee of the Lloyds Bank Foundation which supports small voluntary sector organisations working with adults with complex needs and also of the Rona Sailing Project which provides sail training for young people and therapeutic voyages for adult groups with a range of needs.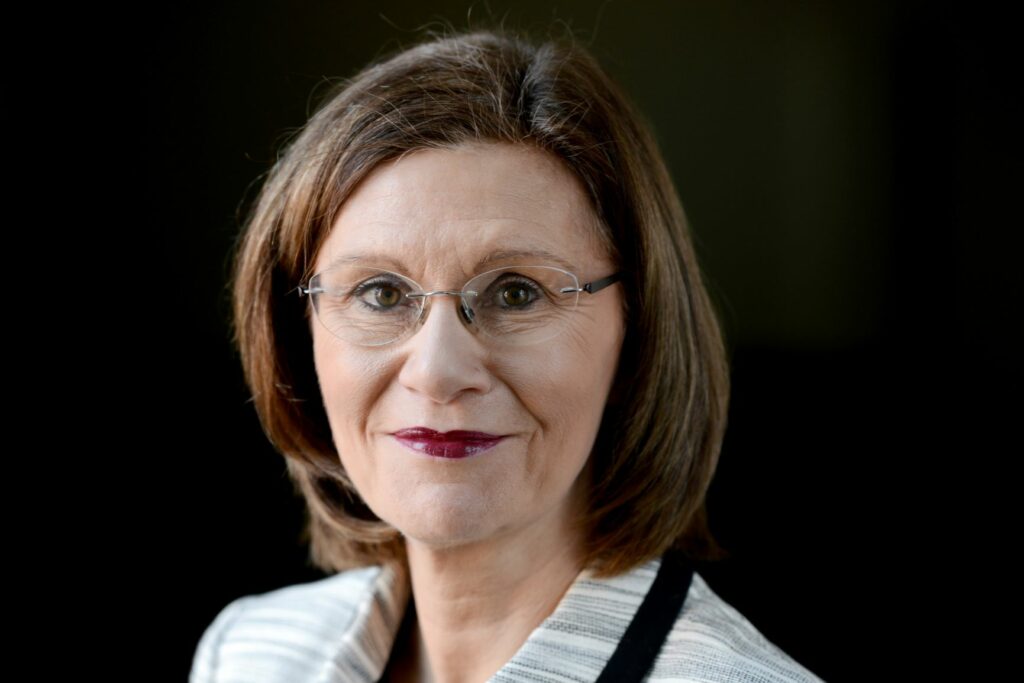 Debbie Barnes, Lincolnshire County Council – Lead Advisor for Children's Services and Education
Debbie Barnes was appointed to Chief Executive of Lincolnshire County Council on 1st January 2020.  Prior to this, Debbie was Director of Children's Services and held this position since 2013.
During her time as Interim Head of Paid Service, Debbie led the development of the ten year Corporate Plan for the Council and has driven through a one council approach, integrating service planning and delivery across the council and with partners. This was highlighted as good practice during the Local Government Association Peer Review.
Through Debbie's leadership, Children's Services Social Care has been judged as good with adoption rated as outstanding.  Recently designated as a Partner in Practice, Debbie has chaired the Improvement Board at Rotherham Borough Council, resulting in Rotherham being judged as good by Ofsted with services for care leavers judged as outstanding.
Under Debbie's leadership, Lincolnshire County Council's approach to support education has moved to a sector led approach which has received national and international interest.  Our approach has been shared at conferences in Switzerland, Scotland and Canada.
Debbie is married with 2 children.  Her husband is employed by Lincolnshire County Council as the Head Teacher of the Virtual School.  Her eldest daughter is 23 years old and living in Australia with her youngest about to start university in September.
Debbie enjoys cycling, swimming and spending time with family and friends. Debbie was awarded an OBE in the 2018 Queen's Birthday Honours List.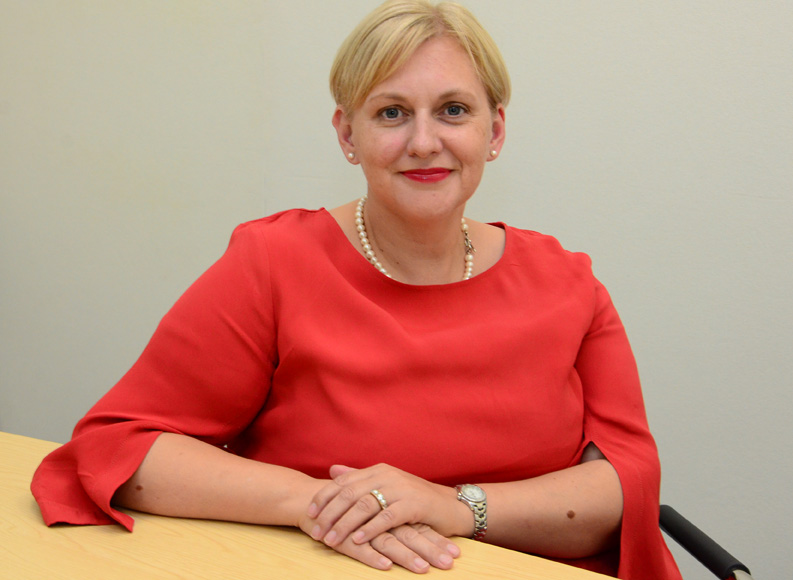 Rachael Shimmin, Buckinghamshire County Council – Leader Advisor for Health and Social Care
Rachael Shimmin is the first CEO for the new unitary council of Buckinghamshire, an organisation which was created on 1 April 2020 bringing together the five predecessor council in the county. This has created a council with a gross budget of over £1bn and is the 2nd largest non-metropolitan unitary council in the country.
The new council was launched in the middle of the Coronavirus emergency and Rachael established and lead a series of partnership arrangements across the County to respond to the pandemic locally.
Rachael came to Buckinghamshire in September 2016 and lead the Counties bid and subsequent implementation of the first county based unitary for 11 years.
Rachael helped to lead local government reorganisation in County Durham, delivering a unitary council in 2009, with significant financial savings and service improvements. The Council went on to become Council of the Year in 2014.
Previous roles include the Corporate Director for Children and Adults Services at Durham County Council having responsibility for a revenue budget of over £800m and team of 3,000+ people. Rachael has extensive experience in the key sectors of children's services, adult social care, health and community safety.
Rachael has been the North East regional Chair of the Association of Directors of Adult Social Services (ADASS)/ The Association of Directors of Children's Services (ADCS) and the local government representative on a variety of regional and national boards focusing on issues relating to health and social care.
Rachael is currently the County Council networks CEO lead on adult care and health, a member of the council of the university of Bedfordshire, a Board member of the Association of Local Authority Chief Executives, the lead Chief Executive for the South East Strategic Leaders Group, Trustee at Helena Kennedy Foundation and a member of a number of national government advisory boards. Rachael is a qualified Executive Coach and Peer Reviewer for the Local Government Association.
Rachael lives in Buckinghamshire and enjoys spending time with her 12 year old son and Dexter and Teddy, two adorable but disobedient cockapoos.
She was awarded the OBE for services to social care in 2014.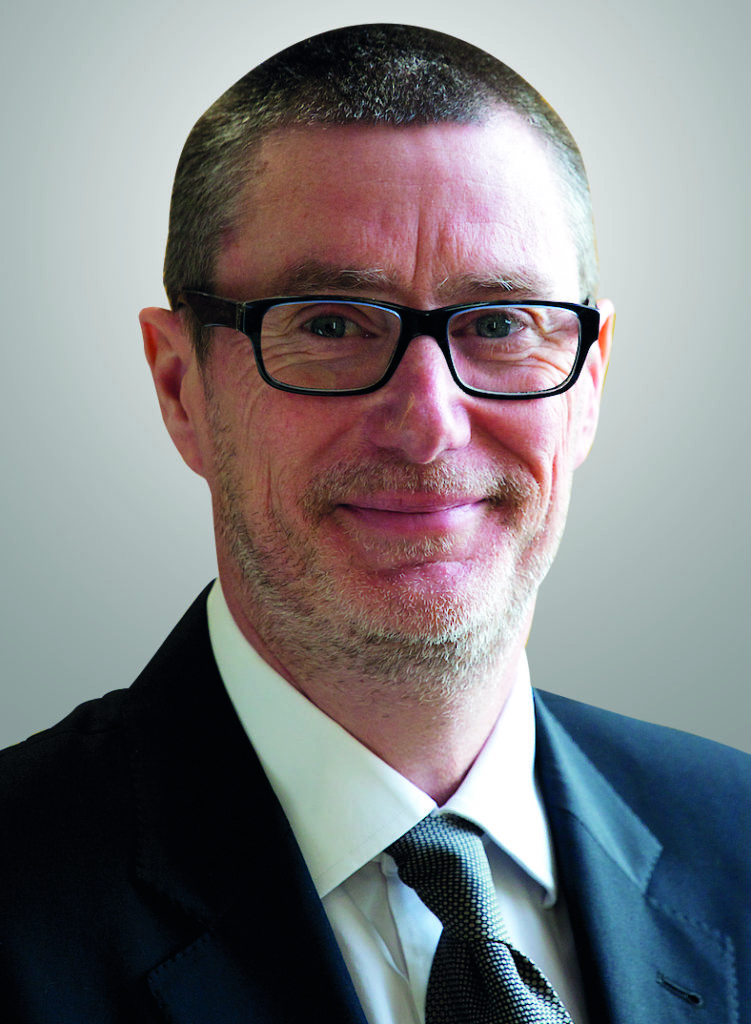 Anthony May, Nottinghamshire County Council – Lead Advisor for Economic Growth
Anthony was appointed to the post of Chief Executive of Nottinghamshire County Council in April 2015.
Formerly the Corporate Director for Children, Families and Cultural Services, and Deputy Chief Executive, Anthony has substantial experience in delivering strategic improvements to meet local and national priorities.
As Chief Executive, Anthony is the Head of Paid Service and has overall responsibility for the Council's £1.1 billion budget and around 18,000 employees who work directly or indirectly for the Council.
Over the last 5 years, Anthony has also played a role in the Midlands Engine.  He is Chair of the Midlands Engine Operating Board and has oversight of the Engine's strategic programmes and projects.
Anthony is one of the nine chief executive leads (representing the East Midlands), who worked with the MHCLG on the transition from the European Union, and more recently on the response to Covid-19.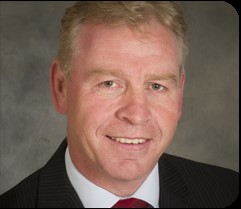 Richard Flinton, North Yorkshire County Council – Lead Advisor for Local Government Finance
Richard has been Chief Executive since July 2010 and has worked for NYCC for over 30 years – first joining as Trainee Trading Standard Officer, becoming Assistant Head of Trading Standards before using his background in economics to lead the Economic Development Team, then Assistant Chief Executive in 2005 followed by Director of Business & Environmental Services. As Chief Executive, Richard has covered statutory roles of Director of Children & Young Peoples service and Health & Adult Services at different times during the last 8 years and has detailed knowledge of the council and North Yorkshire.
Richard chairs North Yorkshire Chief Executives group, North Yorkshire Local Resilience Forum and in 2014 chaired the Local Authority Delivery Group which co-ordinated the delivery of the Tour de France Grand Départ in Yorkshire. Since the inception of Tour de Yorkshire, Richard has been a member of the Tour de Yorkshire Steering Group and more recently the Board of Yorkshire 2019 World Cycling Championships, leading local authority delivery arrangements. He is also lead Chief Executive for Yorkshire & Humber on children's services.
Richard was admitted to the College of Fellows (CoF) during the Chartered Trading Standards Institute (CTSI) Conference in June 2016. He is Honorary Secretary of The Association of County Chief Executives (ACCE) and also lead officer for ACCE on finance issues. He sits as a member of the national steering group looking at future local government funding. Richard was also appointed to the Ministerial Sounding Board for children's services.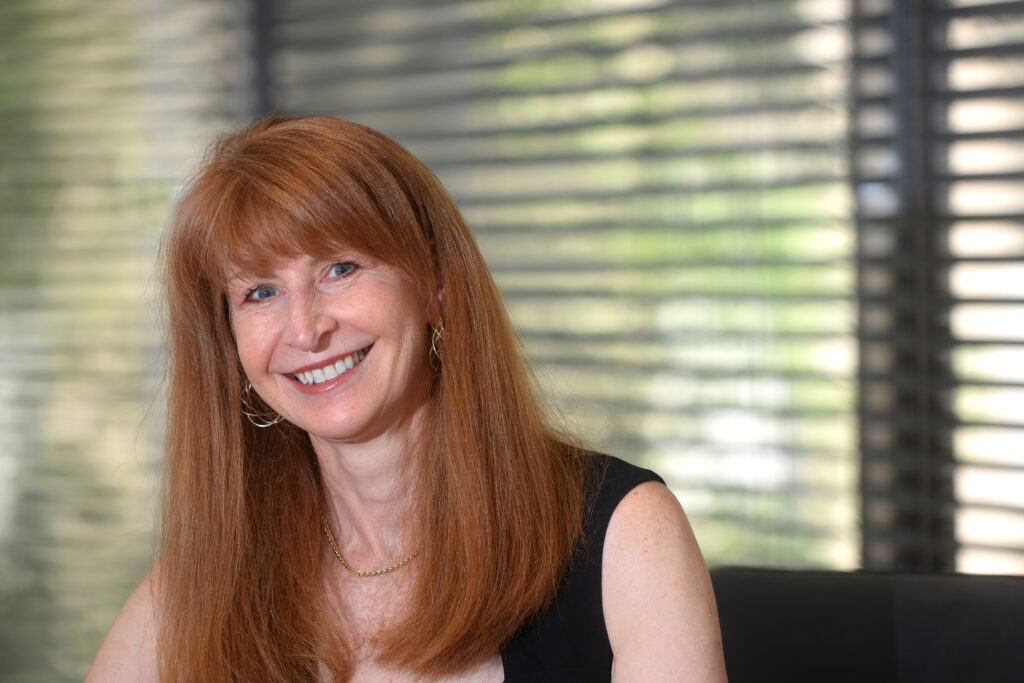 Angie Ridgwell, Lancashire County Council – Lead Advisor for Levelling Up and Devolution
Angie Ridgwell joined Lancashire County Council as Interim Chief Executive and Director of Resources on 3 January 2018 for one year but loved it so much she applied for the permanent job and was confirmed in post in October that year.
Prior to that she was Director General, Finance and Corporate Services at the Department for Business, Energy and Industrial Strategy (BEIS). A qualified accountant by profession Angie's work has focused on improving public services.
Angie has worked in a wide range of public sector bodies and local authorities, principally as Chief Executive or Director of Finance. These include Bristol City Council, Thurrock Council, Coventry City Council and Bridgnorth District Council.
Angie has also worked in consultancy and as an associate with KPMG. Assignments include acting as Executive Director at the London Development Agency, advising the Board and Mayor of London on regeneration and economic development strategies; interim CFO at North East Lincolnshire Council to address issues arising from the collapse of the Icelandic Banks; London Borough of Greenwich; and Northamptonshire County Council.
In her latter career, Angie has focused on transformation situations, most recently overseeing the merger of two Government Departments to form BEIS and supporting Bristol City Council as it adapted to leadership under a democratically elected mayor.
Angie is married with one grown up daughter and in her spare time enjoys competing in triathlon.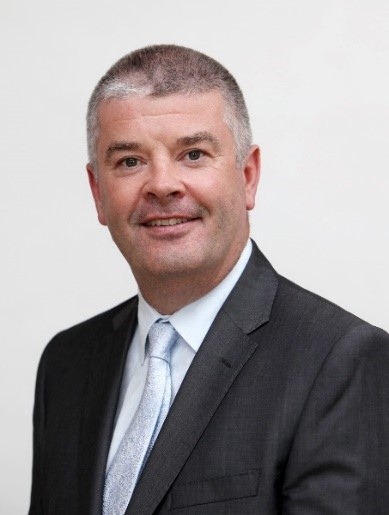 Tom McCabe, Norfolk County Council – Lead Advisor for Transport and Infrastructure
Tom McCabe is Executive Director of Community and Environmental Services at Norfolk County Council. This role is responsible for a wide range of services including Norfolk Fire and Rescue, Public Health, Highways, Trading Standards, Economic Development, Culture and Heritage, Libraries and Community Learning.
Tom is also the Head of Paid Service for the County Council.
Tom has a wealth of experience in the public sector. He previously held the role of Corporate Director at Shropshire Council and Director of Environment at Cheshire County Council.  He has also worked for a number of county, city and unitary councils including Kent, Lancashire and Liverpool.
In Norfolk he is responsible for a number of significant infrastructure projects including the expansion of superfast broadband coverage, the Broadland Northway and the Great Yarmouth Third River Crossing.
He was previously the Non-Executive Chairman of the Norse Group and Chairman of the Strategic Co-ordination Group for Norfolk, having only recently stepped down.