Lead Advisors
ACCE Lead Advisors are responsible for individual policy areas, and act as a voice for ACCE and as key contacts for CCN officers advising on policy development and advocacy.
Kate Kennally, Cornwall Council – Lead Adviser, Devolution and Governance
Kate joined Cornwall Council in January 2016 as Chief Executive from Barnet Council where she had been working for 10 years. With a background in people services, Kate is passionate about improving the life chances of the people of Cornwall through economic growth and through empowering communities to get involved in the delivery of public services.
Since moving to Cornwall, Kate has accelerated the transformation and improvement of Council services, with an emphasis on adult social care and delivering the conditions for inclusive growth beyond Brexit. This has resulted in a reconfiguration of roles and responsibilities within Cornwall, with public amenities being devolved to local communities and the Council gaining new 'strategic' powers from the Government to deliver the infrastructure, homes, skills and jobs to a create a more prosperous and sustainable Cornwall.
Joanna Killian, Surrey County Council – Lead Adviser for Housing, Planning, and Infrastructure
Joanna started as Chief Executive of Surrey County Council in March 2018.
Prior to this, Joanna worked at KPMG, where she led relationships with local and regional government, advising clients on how they could transform their organisations, and work more innovatively with their customers and citizens.  Joanna worked with top teams to rethink their strategic ambition and agree new approaches to address the challenges and opportunities that the public sector faces, including with a county council, as well as a group of health organisations.
Joanna has more than 30 years' experience in the public sector and has deep experience in delivering transformational change, cost reduction and service improvement.
Joanna joined KPMG in 2015 from Essex County Council, where she was the Chief Executive for nearly 9 years. She is known for her innovative approach to public sector reform and as CEO she implemented, for example, the first social impact bond in local government; developed a community budgets approach to public service delivery; as well as designing creative models to achieve community resilience and social value.
Joanna started her career in social housing and regeneration- she has deep knowledge and expertise in these fields.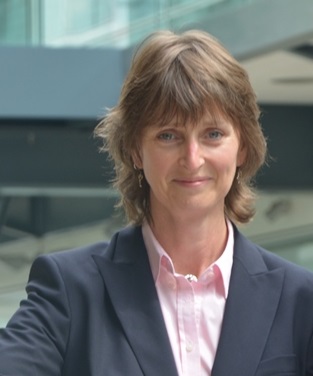 Becky Shaw, East Sussex County Council – Leader Adviser for Leadership and Transformation
Becky Shaw has been the Chief Executive of East Sussex County Council since 2010. Prior to joining ESCC as Assistant Chief Executive, Becky worked for three London Boroughs in policy and governance roles and latterly in housing at Westminster City Council.
East Sussex has built a strong reputation for robust and open business planning focussed on driving economic growth, keeping people safe and helping people help themselves.  This has included development of the Core Offer approach which ensures the best use of resources and effective lobbying and engagement.  East Sussex has strong track record of effective partnership working across tiers and sectors and leads both Transport for the South East (the regional Sub National Transport Board) and the South East 7 grouping of upper tier councils.  Becky chairs the South East 7 Chief Executive's group, is the South East regional lead for the Brexit preparations, the County Council Chief Executives spokesperson for Leadership and Public Service Reform and was, until recently the SOLACE policy lead on Leadership and Development.
Becky is a trustee of the Lloyds Bank Foundation which supports small voluntary sector organisations working with adults with complex needs and also of the Rona Sailing Project which provides sail training for young people and therapeutic voyages for adult groups with a range of needs.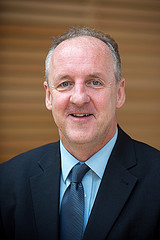 John Coughlan CBE, Hampshire County Council – Lead Advisor for Children's Services and Education
John Coughlan has been Chief Executive of Hampshire County Council since 2015. John was Hampshire's first Director of Children's Services from 2005 to 2015. Before that he held a variety of roles in the West Midlands.
John was the last President of the Association of Directors of Social Services in 2006/7 and then founding Joint President of the Association of Directors of Children's Services, helping to lead the transition nationally caused by the Children Act 2004. In 2008 he was urgently appointed by the Government to be Interim Director of Children's Services in Haringey, in the aftermath of the 'Baby P' crisis. In 2013, again subject to a Secretary of State Direction, John was appointed as Director of Children's Services for the then failing Isle of Wight Council through a unique partnership which has seen Hampshire successfully take responsibility for schools and children's services on the island. Since then, Hampshire has taken on formal Improvement and Commissioner roles, led by John and the Hants DCS, Steve Crocker, in Torbay, Buckinghamshire and West Sussex.
John was awarded a CBE in 2009. He is also the Chair of BookTrust, a national children's reading charity which gifts books to every child in the country through partnerships with 152 local authorities.
Pete was brought up on the south coast near Brighton, attending Portslade Community College and then Birmingham University, where he graduated in Civil Engineering, later qualifying as a Chartered Engineer.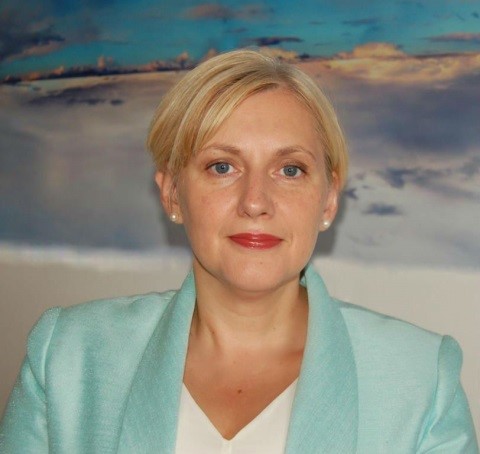 Rachael Shimmin, Buckinghamshire County Council – Leader Advisor for Health and Social Care
Rachael Shimmin has been Chief Executive of Buckinghamshire County Council since September 2016. Previously, she was Corporate Director for Children and Adults Services at Durham County Council having responsibility for a revenue budget of over £800m and team of 3,000+ people. Rachael has extensive experience in the key sectors of children's services, adult social care, health and community safety.
Rachael helped to lead local government reorganisation in County Durham, delivering a unitary council in 2009, with significant financial savings and service improvements. The Council went on to become Council of the Year in 2014. Previously, Rachael was regional Chair of the Association of Directors of Adult Social Services (ADASS)/ The Association of Directors of Children's Services (ADCS) and the local government representative on a variety of regional and national boards focusing on issues relating to health and social care.
Rachael is a qualified Executive Coach and Peer Reviewer for the Local Government Association.
Currently, Rachael is a member of the Association of County Chief Executives (ACCE), clerk to the Lieutenancy in the County of Buckinghamshire, Local Government representative for the Buckinghamshire Oxfordshire and Berkshire West STP, Lead Chief Executive for South East Strategic Leaders and member of the University of Bedfordshire University Court. Additionally, Rachael is the County Council representative for The Association of Local Authority Chief Executives and Senior Managers (ALACE), County Council representative for the Local Government Association Housing Board and member of the Local Government Association Prevention at Scale Programme Board.
Rachael was appointed as the first Chief Executive of the new unitary council, Buckinghamshire Council in September 2019. She was awarded the OBE for services to social care in 2014.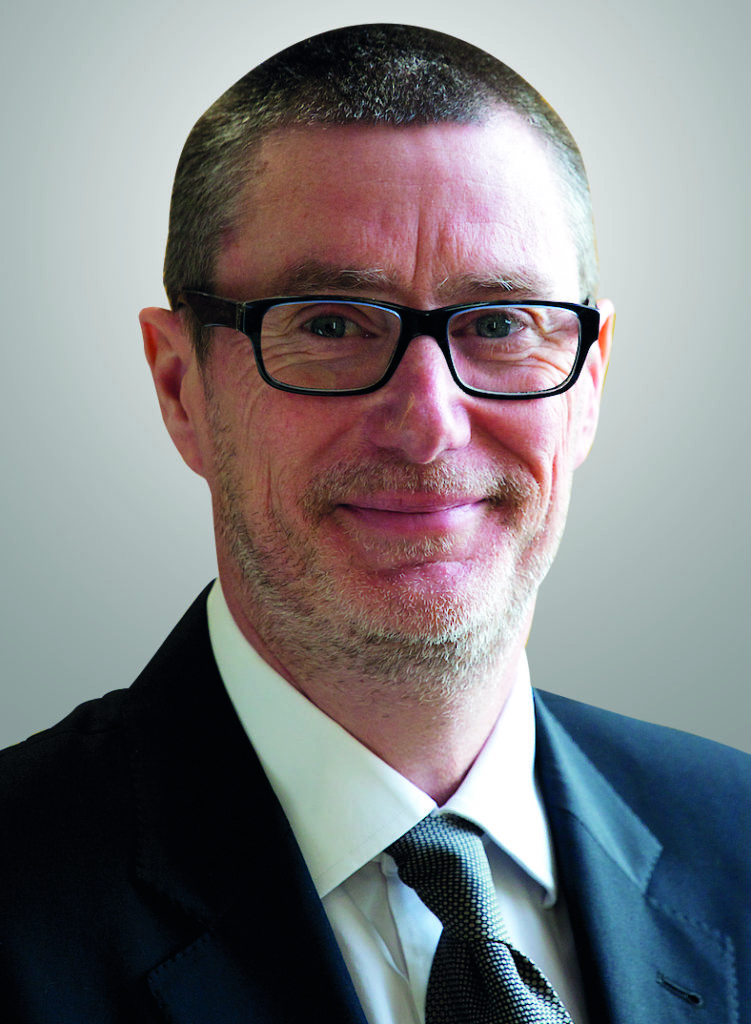 Anthony May, Nottinghamshire County Council – Lead Advisor for Industrial Strategy and Growth
Anthony was appointed to the post of Chief Executive of Nottinghamshire County Council in April 2015 and is the Chair of the Association of County Chief Executives.
Formerly the Corporate Director for Children, Families and Cultural Services, and Deputy Chief Executive, Anthony has substantial experience in delivering strategic improvements to meet local and national priorities.
As Chief Executive, Anthony is the Head of Paid Service and has overall responsibility for the Council's £1.1 billion budget and around 18,000 employees who work directly or indirectly for the Council.
Over the last 18 months, Anthony has led on the development of the Midlands Engine Vision for Growth.  He is Chair of the Midlands Engine Operating Board and has oversight of the Engine's strategic programmes and projects.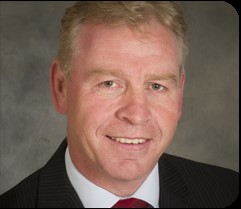 Richard Flinton, North Yorkshire County Council – Lead Advisor for Local Government Finance
Richard has been Chief Executive since July 2010 and has worked for NYCC for over 30 years – first joining as Trainee Trading Standard Officer, becoming Assistant Head of Trading Standards before using his background in economics to lead the Economic Development Team, then Assistant Chief Executive in 2005 followed by Director of Business & Environmental Services. As Chief Executive, Richard has covered statutory roles of Director of Children & Young Peoples service and Health & Adult Services at different times during the last 8 years and has detailed knowledge of the council and North Yorkshire.
Richard chairs North Yorkshire Chief Executives group, North Yorkshire Local Resilience Forum and in 2014 chaired the Local Authority Delivery Group which co-ordinated the delivery of the Tour de France Grand Départ in Yorkshire. Since the inception of Tour de Yorkshire, Richard has been a member of the Tour de Yorkshire Steering Group and more recently the Board of Yorkshire 2019 World Cycling Championships, leading local authority delivery arrangements. He is also lead Chief Executive for Yorkshire & Humber on children's services.
Richard was admitted to the College of Fellows (CoF) during the Chartered Trading Standards Institute (CTSI) Conference in June 2016. He is Honorary Secretary of The Association of County Chief Executives (ACCE) and also lead officer for ACCE on finance issues. He sits as a member of the national steering group looking at future local government funding. Richard was also appointed to the Ministerial Sounding Board for children's services.